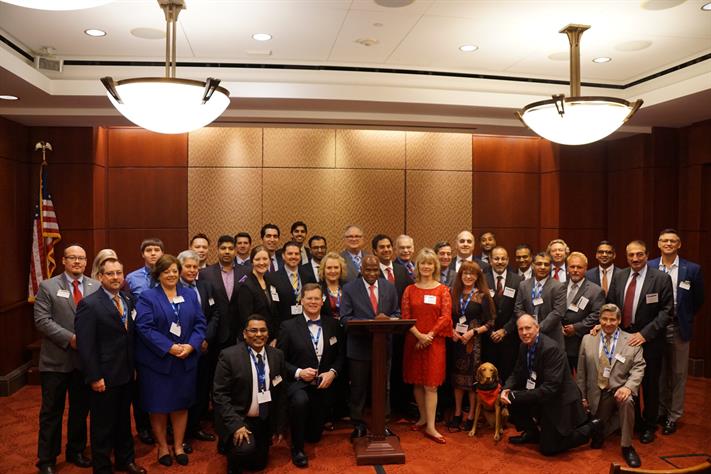 (photo: Laxmaiah Manchikanti and ASIPP delegation on Capitol Hill in 2019)
..Advocacy group for physician owners of ambulatory surgery centers…
Welcome to the official site of the Society of Interventional Pain Management Surgery Centers. We hope this site is informative and useful. If you have any questions please feel free to email us.
Society of Interventional Pain Management Surgery Centers was organized in response to an urgent need for a national organization devoted exclusively to the issues of providing Interventional Pain Management procedures in the Ambulatory Surgery Center (ASC) setting. By being solely devoted to ASC issues, SIPMS effectuates a new level of involvement and a specificity that creates an image of increased experience and credibility. SIPMS focuses all of its resources on challenges unique to the ASC setting, including the growing list of legislative and administrative attempts to increase regulation of surgery centers.
To advance interventional pain management techniques for high-quality patient care in ambulatory surgical facilities.